5 reasons to hire professional window tinting services
Hiring professional window tinting services can offer several benefits. West Broward Tinting provides window tinting services in Pompano Beach, Weston, Fort Lauderdale, Pembroke Pines, Sunrise, FL, Coral Springs, and surrounding areas.
Here are five reasons why you might want to consider hiring professionals for this task: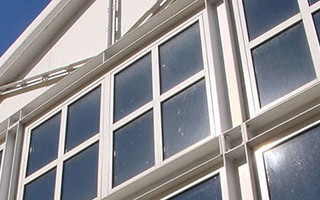 Expertise and Skill: Professional window tinting technicians have the training and experience to ensure a high-quality installation. They know the right techniques for applying tint film to windows, which can be challenging to do correctly without the proper expertise.
Quality Materials: Professional window tinting services typically use high-quality tint films that are durable, long-lasting, and come with manufacturer warranties. They have access to a wide range of tint options, allowing you to choose the one that suits your needs best.
Proper Equipment: Professional window tinting companies have the necessary tools and equipment to ensure a precise and uniform installation. This helps to minimize the risk of bubbles, creases, or uneven application that can occur with DIY attempts.
Legal Compliance: Professionals are well-versed in local tinting regulations and can ensure that your window tint is installed within the legal limits. Tint that is too dark can result in fines, so having experts who understand the rules can save you potential legal issues.
Increased Energy Efficiency and Comfort: Professionally installed window tint can reduce the amount of heat and UV radiation that enters your home or vehicle, leading to improved energy efficiency and enhanced comfort. This can help lower energy bills, protect furnishings from sun damage, and make your space more comfortable.
In summary, professional window tinting services offer expertise, high-quality materials, and proper equipment, ensuring a precise and legal installation that can improve your comfort and energy efficiency. While DIY options are available, hiring professionals often results in a more satisfactory and long-lasting outcome. Please call us without any hesitation.