Many homeowners invest in a lot of furniture, heating and cooling equipment and other appliances to make their home more comfortable. But one thing about all these interior appliances is that all of them are subject to wear and tear if you do not take proper care of them. One of the biggest enemies of your interior things is natural light. Prolonged exposure to natural light can have a number of negative effects on your belongings and your health. The most common way to get away from these is to invest in a home window tint.
At West Broward Window Tinting, we strive to deliver the most attractive window tints that maximize the protection and security of your home. Our team of professionals is highly trained to perform efficient installations for you to go about doing your normal business without any disruptions. We provide our services to Coral Springs, Fort Lauderdale, Pembroke Pines, Pompano Beach, Sunrise FL, Weston, and neighboring areas. If you are interested in these areas, contact us today.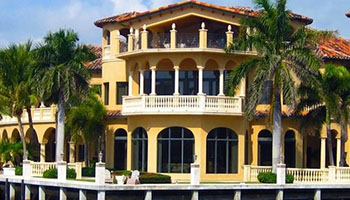 Here are some more reasons why it is important to get home window tints:
Provides privacy
Window tints allow natural light to enter your home while at the same time obscuring the interiors of your home from outside viewers. You can also invest in window tints for your shower doors and other parts of your house which need more protection. They also double your investment by adding an aesthetic appeal to your home.
Increased energy efficiency
Window tints help to minimize the strain on your heating and cooling equipment by trapping the hot or cold air inside your home. During the winter, they will conserve the heat while in summer, they will repel the heat. Thus, your HVAC systems can take a break and save you money on your energy bills.
So, if you are interested in our services, contact us today.