5 reasons why you should opt for residential window tinting services
Residential window tinting services offer numerous benefits that can enhance your home's comfort, energy efficiency, and overall appeal. West Broward Tinting provides this service in Coral Springs, Pompano Beach, Pembroke Pines, Fort Lauderdale, Weston, Sunrise, FL and surrounding areas.
Here are five compelling reasons to consider opting for residential window tinting services: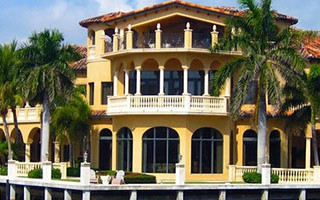 Residential window tinting can significantly improve your home's energy efficiency. Tinted windows can reduce the amount of heat that enters your home during hot summer months, helping to keep indoor temperatures cooler and reducing the need for excessive air conditioning. In the winter, they can also act as insulation, preventing heat from escaping, which can lead to lower heating bills.
Window tinting films block a substantial portion of harmful ultraviolet (UV) rays from the sun. UV rays can fade your furniture, flooring, and upholstery over time. By installing window tint, you can protect your valuable possessions and extend their lifespan.
Tinted windows provide increased privacy by reducing visibility from the outside. You can enjoy natural light and scenic views without worrying about prying eyes, making your home feel more secure and comfortable.
Tinted windows can significantly reduce glare from the sun, making it easier to watch TV, work on a computer, or simply relax without the annoyance of harsh sunlight. This can improve your overall comfort and productivity inside your home.
Improved Aesthetic Appeal:
Window tinting can enhance the aesthetic appeal of your home. It adds a sleek, modern look to windows, making them appear more uniform and visually appealing. You can choose from various tint colors and shades to match your home's exterior and interior design.
In addition to these benefits, residential window tinting can also contribute to increased security by making it more difficult for potential intruders to see inside your home. It's a cost-effective and versatile solution that can make your home more comfortable, energy-efficient, and visually appealing. Before proceeding, be sure to consult with a professional window tinting service to determine the best type of tint and installation method for your specific needs and preferences. Please call us without any hesitation.