Whether you want increased privacy, safety, energy-efficiency or visibility while driving, window tints offer it all. In fact, there are numerous window tints that you can choose from depending on the kind of preferences you have. Be it your house, boat or car, window tinting can not only assure safety from the outside world, but also energy savings on a very high scale. Hence, providing a protective sheath over your assets is a prudent decision for every individual. If you need a window tinting service, then you can depend on us at West Broward Window Tinting. With all the necessary skills and technological training, we are the best in the business in several locations like Coral Springs, Fort Lauderdale, Pembroke Pines, Pompano Beach, Sunrise FL, Weston, etc. We provide custom application to all our customers with the best quality materials for different surfaces.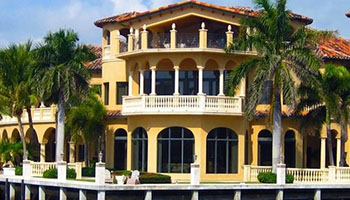 If you are still not convinced about the benefits of these, then keep reading.
Maximum Ultraviolet Protection:
One of the biggest advantages of window films is the UV protection they provide. This is especially beneficial for people living in extremely warm climates. Tints can block up to 99% of the sun's harmful rays and restrict it from entering your house or vehicle.
Safety:
Window films not only provide privacy, so as to shield it from outside people looking in, but also actual safety because it helps to hold the glass together in case there is an attempt of a break-in or an accident. Window breakage of any kind can be extremely dangerous, and thus, to avoid such an unfortunate event, it is best to opt for window tinting. This is as crucial for vehicle protection as it is for residential security.
Window tinting offers a number of advantages to homeowners and business-owners alike. If you want to know more in details or get a quote, then call us today!