Are you remodeling your home? Or are you building your house from scratch? Well, then you must be installing all kinds of security measures and other elements in your house which will prevent it from damage. One of the vital things that people often forget is sun damage. You might not realize that the windows you have kept open for the sunlight to come in are actually welcoming the damaging ultra-violet ray-filled sunlight which causes more bad than good. Now you cannot keep your windows closed at all times, can you? So, it needs a filter. This can be easily achieved if you have a good window tint. We, at West Broward Window Tinting, can offer you a great residential window tinting service for you. We are an established and reputed company that has been in this market for more than 30 years and has reliable and expert professionals who can install these tints for you. So, if you are from areas such as Broward, Coral Springs, Fort Lauderdale, Pembroke Pines, Pompano Beach, or Weston, then you can resort to us.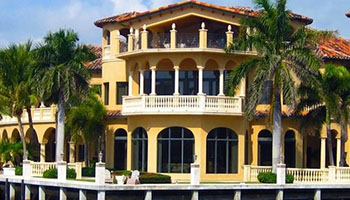 Here, we have put together a few major benefits you can get by installing these window tints apart from sun protection. Take a look.
You will be saving on the energy resources by choosing these window tints. Your rooms will remain cooler and your electricity bills will be cut down because you will have not put the AC on. And saving from depleting the energy resources will also be good for the environment.
Sometimes, your neighbors might be a little too inquisitive and pry on you through the windows. This can be solved when you have these tints because nothing can be visible from the outside. You can enjoy better privacy at home with these.
So, if you want to opt for our window tints, then contact us now.