Residential Home Window Tinting in and around Broward, Coral Springs, Fort Lauderdale, Pembroke Pines, Pompano Beach, Sunrise, and Weston, FL
Creating and Protecting Comfortable Environments
Residential & Commercial Window Tinting
RESIDENTIAL WINDOW TINTING
Your home is your castle, your escape from the daily grind. You've spent considerable time and money making it beautiful and comfortable. It provides privacy, protection from the elements and relaxation. Now, if you found a hole in your roof, you'd take immediate measures to have it repaired to prevent damage from the elements.   Your windows represent a 'hole' in your home that allow a serious threat to your overall comfortable environment.
Protecting Your Home
The sun can become a major threat to your overall comfort, not to mention your possessions. Ultraviolet rays are the number one cause of damage to floors, curtains, blinds, household furnishings, fine artwork and other home contents. West Broward Window Tinting uses the highest quality window film, blocking harmful UV rays, reducing glare and protecting your property…and your comfort.
Protecting Your Comfort
Even the most advanced cooling system can't adjust specific areas in a room that are exposed to sunlight. Window tinting blocks as much as 80% of the solar heat entering through windows, thus reducing your energy costs and maintaining a much more balanced temperature throughout the entire room. And window tinting won't block your view.
Protecting Your Privacy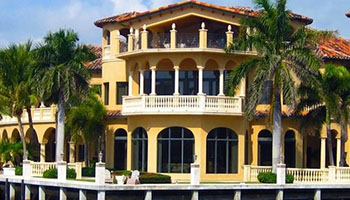 The professionals at West Broward Window Tinting can show you how the right window tinting treatment can allow you to enjoy the view from any room without being seen by anyone outside. You maintain your privacy without having to draw curtains or blinds while watching the children play outside, enjoying the birds at the feeder or simply soaking up the beauty of your property.
Let Our Family Help Yours
For more than two decades, the team at West Broward Window Tinting has helped families just like yours protect furniture and carpet from fading, guard curtains and furnishings from harmful UV rays, increase your privacy and improve the overall comfort of your home while reducing energy costs. As a family owned business we always remember what we expect when it comes to customer service…and we always deliver the kind of personal service that respects both you and your home.
CLICK HERE TO CONTACT WEST BROWARD WINDOW TINTING TODAY
COMMERCIAL WINDOW TINTING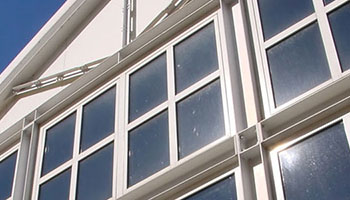 Whatever your particular commercial pursuit, your business facility represents a major investment. From furniture to office equipment, floor coverings and window treatments, you've created a place that's comfortable for both customers and employees. Maintaining their comfort and protecting your investment is a smart and necessary step in reducing energy costs and maintaining your property.
Protect Your Investment
Sunlight can be more than an annoyance at your business. Ultraviolet rays cause premature fading of expensive floor coverings, office furniture, fine art and photographs. All of those things you've purchased to maintain an appealing and professional appearance take on an old and uncared for look when subjected to prolonged UV exposure. West Broward Window Tinting can show you how commercial window tinting can block damaging UV rays while reducing glare that can negatively impact the performance of your employees…and the comfort of your customers.
Keeping it Comfortable
Obtaining and maintaining a constant and comfortable temperature in a commercial environment is difficult enough without battling solar heat. Regardless of the type of air conditioning system you use, windows allow the infiltration of solar heat, thus creating 'hot' spots. This creates an uncomfortable working environment for employees…and a reason to leave for customers. West Broward Window Tinting have years of experience in helping businesses just like yours keep as much as 80% of solar heat from entering your facility. The right window tinting helps maintain that cool, comfortable environment that keeps employees and customers happy while reducing your overall energy costs. That's smart business. That's West Broward Window Tinting.
Maintain Professional Privacy
In a world of heightened concern for privacy, businesses can't be too careful. Providing an environment that's free from 'prying eyes' is more than a customer courtesy: clients who value their privacy expect it. Commercial window tinting by West Broward Window Tinting allows your customers and your employee's visual access to the outdoors which helps reduce office fatigue yet presents a visual barrier to anyone on the outside. Window tinting for businesses also provides additional security by 'hiding' valuable office computers and other business equipment from potential thieves who target specific items.
Our Business is Helping Yours
For more than twenty years, the team at West Broward Window Tinting has helped businesses maintain privacy and comfort for employees and customers while reducing expenses by blocking solar heat. We partner with businesses to help create the most attractive window tint treatment that maximizes the comfort and security of your facility. Our professional team will work with your staff to perform installations in the most efficient manner possible, allowing you to do business as usual with minimal disruption.
CLICK HERE TO CONTACT WEST BROWARD WINDOW TINTING TODAY