There are several reasons why people choose to have window tint installed on their vehicles or homes. West Broward Tinting provides window tint services in Sunrise, FL, Coral Springs, Fort Lauderdale, Pompano Beach, Weston, Pembroke Pines.
Here are four common reasons: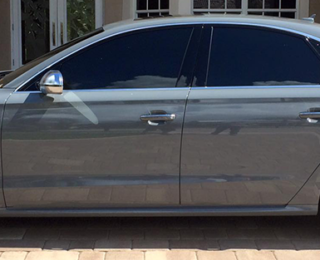 Privacy: Window tinting provides an increased level of privacy by limiting the view from the outside. It prevents people from easily seeing into your vehicle or home, giving you a sense of security and allowing you to feel more comfortable in your space.

Sun Protection: Window tinting helps to block harmful UV rays from the sun. Excessive exposure to UV rays can lead to skin damage, premature aging, and even skin cancer. Tinted windows can significantly reduce the amount of UV radiation that enters your vehicle or home, protecting both you and your belongings from the harmful effects of the sun.
Heat Reduction: Tinted windows can help to regulate the temperature inside your vehicle or home by reducing the amount of heat that enters. The tint film blocks a significant portion of solar heat, which can help keep the interior cooler during hot summer days. This can lead to a more comfortable environment and potentially reduce the need for excessive air conditioning, resulting in energy savings.

Glare Reduction: Window tinting can minimize glare from the sun, particularly while driving. Glare can be a significant distraction and compromise your visibility, making it more difficult to see the road or other objects clearly. By reducing glare, window tinting improves visibility and enhances safety on the road.
It's important to note that the regulations and restrictions regarding window tinting may vary by jurisdiction, so it's essential to comply with local laws and regulations when considering window tint installation. Please call us.