Residential window tinting makes sense in cities throughout sunny South Florida like Weston, Coral Springs and Ft Lauderdale.
Residential window tinting in Sunrise, Plantation, Fort Lauderdale and Broward is growing in popularity and there are some good reasons for this. Even inside your home you are exposed to harmful sun rays that enter through your windows and sky lights. These rays can damage upholstery, curtains, blinds and even your floors.  For example hardwood floors will fade over time if they are exposed to excessive ultra-violet rays. Window tinting blocks these rays and helps to protect your valuable assets from fading and deterioration.
For professional and cost effective window tinting services you should contact West Broward Tint. They provide comprehensive tinting services including residential window tinting, commercial window tinting, car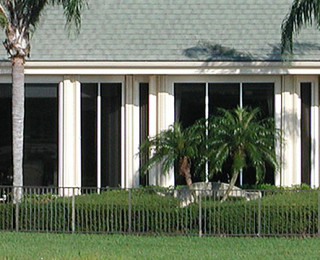 window tinting, marine window tinting and more.  What's more is that they come to you and do the tinting at your home, place of work or wherever you need it done. This is convenient for you and also saves you time and money.
Residential window tinting not only helps to protect the assets inside your home, it provides additional comfort by keeping your home cooler in summer and warmer in winter. This also translates to savings in energy bills as less demand is placed on your HVAC unit.
Glare reduction is another big plus of window tinting. Not only can the suns glare be quite irritating and uncomfortable, it can also be damaging to your eyes.  Residential window tinting also gives you more privacy without spoiling your view. One way window tinting keeps prying eyes out whilst you can still see clearly from inside your home. Tinting also strengthens your windows and can prevent the glass from shattering in the event of an accident or an explosion. Finally window tinting can look cool and add aesthetic value to your home, boat or car.
West Broward has the right window tinting solution for your home, your car, your offices, your boat or your mobile home. Residential Window Tinting in Broward, Weston, Coral Springs, Fort Lauderdale, Pompano Beach, Pembroke Pines and Sunrise FL.