Residential Window Tinting in Pompano Beach, Fort Lauderdale, Weston and Surrounding Areas
5 reasons behind residential window tinting services
Residential window tinting services offer several benefits to homeowners. West Broward Tinting provides residential window tinting in Pompano Beach, Fort Lauderdale, Weston, Coral Springs, Pembroke Pines, Sunrise, FL.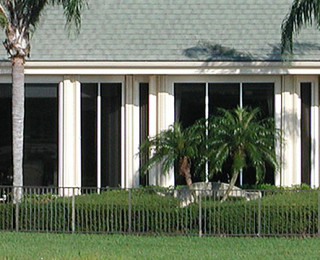 Here are five reasons why many people choose to invest in residential window tinting:
Enhanced Energy Efficiency: Window tinting can significantly improve the energy efficiency of your home. Tinted windows help reduce heat transfer, keeping your home cooler in the summer and reducing the workload on your air conditioning system. This, in turn, can lead to lower energy bills and increased energy savings over time.

UV Ray Protection: Window tinting provides a layer of protection against harmful ultraviolet (UV) rays from the sun. These rays can cause fading and damage to furniture, flooring, artwork, and other items in your home. Window tinting blocks a significant portion of UV radiation, helping to preserve your belongings and prolong their lifespan.

Glare Reduction: Excessive sunlight can create glare and make it difficult to enjoy the view outside or use electronic devices. Window tinting reduces glare by blocking a significant amount of incoming sunlight. This allows you to enjoy natural light without the uncomfortable glare, making your living spaces more comfortable and usable.

Privacy and Security: Tinted windows offer increased privacy and security for your home. They act as a barrier, making it more challenging for outsiders to see inside while still maintaining visibility from the inside out. This added privacy can make you feel more secure and protected from prying eyes.

Aesthetics and Comfort: Window tinting can enhance the overall look and feel of your home. It can add a sleek, modern appearance to your windows, improving the curb appeal of your property. Additionally, window tinting helps to regulate the temperature inside your home, ensuring a more comfortable living environment throughout the year.
It's worth noting that the specific benefits of residential window tinting can vary based on the type and quality of the tinting film used, as well as the geographical location and unique needs of each homeowner.
Please call us without any hesitation.