West Broward Tint is a recommended contractor for home window tinting in Coral Springs, Fort Lauderdale, Pembroke Pines, Pompano Beach, Sunrise FL and Weston. They have been in the window tinting business for a long time and they tackle each job in a professional and expert manner. They use only best materials and products and won't use you as a guinea pig to try out untested products.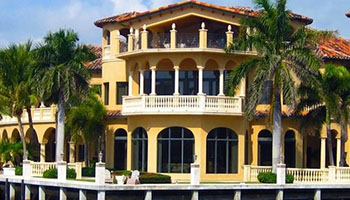 There are some compelling reasons to invest in home window tinting. These include aesthetics, comfort, interior protection, climate control, safety and privacy. A professional tint job will certainly add curb appeal to your home or mansion. That also translates to an increase in the value of your property. Tinted windows help to keep heat out during summer and heat in during winter. This helps keep the temperature in your home at comfortable levels. This also translates into lower energy costs.
Interior protection is another important benefit of home window tinting. UV rays that enter through your windows can damage fabrics, upholstery, furniture, drapes, floors and other household contents. Quality tint film blocks harmful UV rays thereby helping to protect the interior of your home. Privacy is also an important factor. Tint film offers a one-way view which means you can enjoy views to the outside but those on the outside can't see into your home. Tint films also adds strength to your windows and will prevent them from shattering should there be some impact.
If you are looking for window tinting in Tri-County, you will likely come across West Broward Tint. They can help you home window tinting, commercial window tinting, auto window tinting as well as boat window tinting. Window tinting is affordable and does not require a lot of time.