The Many benefits to home window tinting in Weston FL.
Home window tinting has become popular in recent years and there are some good reasons for that. Just ask the folk in Sunrise, Plantation, Fort Lauderdale and Broward who have has the residential windows tinted by West Broward Window Tinting. Home Window Tint & Home Window Tinting in Weston, Coral Springs, Pompano Beach and all of Broward.
So let's consider some of the good reasons for a home window tint. Well reducing the glare from sunlight is an obvious one. Also if you live close to water the reflection of sunlight off the water can be most irritating and even harmful to your eyes. Do you really want to walk around with sunglasses all day long?  However there are also some subtle and hidden benefits associated with home window tinting.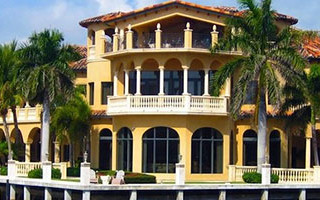 Sunlight warms up a room and the more that enters the warmer it gets. Home window tinting will reduce the amount of sunlight that enters a room and this is particularly useful on those hot summer days. The tint will keep the room cooler and reduce your reliance and your air conditioning. This means you save money on your power bill.
Sunlight can also damage furniture surfaces causing them to fade. A home window tint helps protect your furnishings from the unforgiving rays of the sun.  Home window tinting also provides an alternative to replacing old and deteriorated windows.
Window tint is a solar control film manufactured from a polyester base and to which scratch resistant coating is applied.  Special additives are applied and these are able to absorb harmful rays that are part of the sunlight. Window tints can also have darker shades that provide more privacy. Some tints are shatter resistant and this can be a great safety feature in the event of an accident or other mishap.
When you consider that window tinting is not very expensive it seems that the benefits far outweigh the cost factor. West Broward window tinting offers affordable Home Window Tint & Home Window Tinting in Weston, Coral Springs, Pompano Beach, Sunrise FL and all of Broward.