If you own a business, there are a number of things that you need to invest in that may or may not benefit you directly. Window tinting is one such investment that is important to keep your business safe and efficient. If your business is located in a sunny location, it is especially important for you to get your windows tinted. They are not a luxury anymore, rather a necessary investment that has many solutions to a number of problems that business owners face.
At West Broward Window Tinting, we have been helping businesses for over twenty years to get the best quality window tints. From the design to the installation phase, our team of professionals will see to it that you get the most attractive window tint treatment that maximizes both the comfort and security of your business facility. We provide our services to Coral Springs, Fort Lauderdale, Pembroke Pines, Pompano Beach, Sunrise FL, and Weston. If you are from any of these services, be sure to contact us today.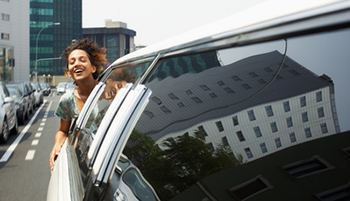 Here are some more reasons why window tinting is essential for commercial places:
Preservation of furniture and office equipment
The UV rays from the sun can cause damage to your office furniture, flooring, carpets, and other office equipment. Since you have invested a lot in this office equipment, you need to make sure that they last for a long time. Sunlight is obviously bad for furniture and tinted windows can help keep your furniture in good condition for a long period of time.
Reduces glare
The bright glare from the sun can be an annoyance and can interfere with your work. It can also prevent your employees from working with their full potential. You can block the glare from curtains or blinds, but this, in turn, makes your space look stuffy and you miss the view outside. There are many studies which show that having a nice view to look at increases the productivity of your employees significantly. Hence, tinted windows can help you achieve this.
So, if you are interested in our services, contact us today.