Home Window tinting is a thin film that is put to existing windows as a cost-effective alternative to replacing them with energy-efficient windows. It can also help to create a sense of privacy and ambiance. West Broward Window Tinting has been helping businesses retain privacy and comfort for employees and customers while lowering costs by preventing solar heat for more than two decades. We work with businesses to design the most appealing window tint coating that enhances your facility's comfort and security. Our skilled team will collaborate with your employees to complete installations as quickly as possible, allowing you to continue doing business as usual with minimal disturbance.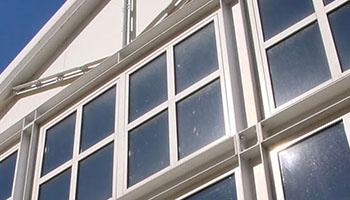 Below are mentioned some of the reasons how we can help you with home window tinting:
Safeguard Your Investment
When exposed to UV light for an extended period, all of the items you've purchased to keep an appealing and professional appearance begin to look old and neglected. West Broward Window Tinting can demonstrate how window tinting may protect your home from harmful UV rays.
Maintaining a Pleasant Environment
Windows allow solar heat to infiltrate, generating 'hot' zones regardless of the type of air conditioning system used. This produces an unpleasant working environment for employees and a reason for customers to depart. Window tinting can help you keep that pleasant, comfortable environment that keeps everyone happy while also lowering your energy expenditures.
Maintain Professional Confidentiality
West Broward Commercial Window Tinting Window tinting provides visual access to the outdoors for you and your family which helps to decrease home weariness while also presenting a visual barrier to anyone on the outside.
You can opt for our service if you live around Weston, Fort Lauderdale, Pompano Beach, Pembroke Pines, Broward, and Sunrise, FL areas. Call us now!