If you have a house, you should also learn how to maintain it and keep it free from all kinds of damages. Your house could not only be affected by disasters or criminal attacks but certain other things such as the sun. Yes, you heard that right! The sun can cause huge damage to not just your skin but also your home. The glares of the sun can damage your interiors. Therefore, it is wise to keep the sun away from your interiors as much as possible. That is why you should opt for home window tinting solutions. We, at West Broward Window Tinting, can be the right choice for you. We are a professional home and car window tinting service that has been in this field for more than 30 years now. We are also a mobile service and can come up to your door to deliver. With our great products and affordable prices, we have earned a solid reputation in areas like Coral Springs, Fort Lauderdale, Pembroke Pines, Pompano Beach, Sunrise FL, or Weston. So, if you want to protect your home with window tints, you can choose us.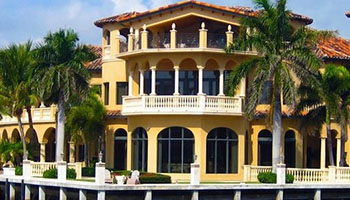 Here, we have put together a few of the important reasons why home window tinting is so popular. Take a look.
As mentioned earlier, window tints can protect your interiors from sun damage. The UV rays from the sun can ruin your curtains, floors, carpets, furnishings, and other artworks or decorative pieces in your room. The home window tints can reduce the glare and prevent the harmful rays from reaching your valuables.
Next, you should opt for window tints at home for comfort. When you reduce the glares from entering your room, the room will automatically be a lot cooler. This will save your energy resources and also cut down your energy bills. So, you will get a balanced temperature in your home without blocking the view outside.
So, if you are interested in window tinting at home, then get in touch with us now.