With the temperature being constantly on the rise, the sun causes damage not only to your skin but to your house as well. Therefore, opting for home window tinting will be a wise decision. West Broward Window Tinting has been serving customers with a variety of window tinting options since 1989. Apart from protecting you from the harmful UV rays, our tints also protect your privacy and comfort while adding to the aesthetic value of your house. Since we are a locally owned and operated business, we are well aware of the duration and the intensity of the sunlight in Broward, Coral Springs, Fort Lauderdale, Pembroke Pines, Pompano Beach, Weston and surrounding regions, which help us in providing you with the tints best suited for your houses. Our technicians are continuously educated and specially trained to meet and exceed your expectations from us. Providing mobile service and same day service are 2 main reasons why our clients keep coming back to us.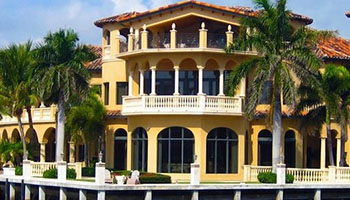 Below we have mentioned 3 important questions to ask before installing home window tints. Take a look.
What type of films is right for my house?
There are many kinds of window films available in the market. Each has a different shade, color, and performance benefits. You should ask your dealer to show you the swatches of each film. Depending on your window type and your requirement you should select the best film.
How dark will your tints be?
Since each state has its own set of regulations regarding the degree of the tint, you should consult with your dealer first. They will provide you the films depending upon how dark you want your windows because different pieces of glasses have a specific degree of darkness.
Do you offer warranties?
The films once installed usually last for quite a few years. But you should still ask for a warranty from your dealer for your peace of mind. If they are confident of their product getting one won't be a problem.
So, if you have any other questions, you can contact us on 754-234-1890.