Isn't it extremely annoying when you are trying to sleep and the sun's glare is falling right across your face? Or does it not get a little irritating if you are at home and notice your prying neighbors trying to spy on you from your windows. Some people will point out that drawing the curtains is the right solution to this. But can you pull the curtains of your house 24×7? That is why there is an easier solution for you. We, at West Broward Window Tinting, can be the right choice for you. We are an experienced and reputed company that can provide you with great home window tint services. We are in this field since 1989 are known for our quality products at low prices. Our products are not just durable and sturdy but these are also energy-efficient and thereby eco-friendly. So, if you are located in areas like Coral Springs, Fort Lauderdale, Pembroke Pines, Pompano Beach, Sunrise FL, or Weston, then you can resort to us.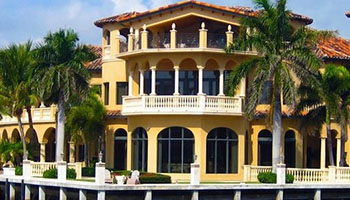 Here, we have enlisted a few things to check about the window tint before purchasing them for your house. Take a look.
Quality & Functionality
You must check the quality and the functionality of the window tints and see if it works or not. Before checking the quality, you should never make a purchase. So, always ensure that the tint is strong enough to block the sun rays as well as make it a little difficult for other people to spy on you.
Pricing
Lastly, you should focus on the price of the window tint. You cannot spend all your savings on this. So, prepare a budget and check if it is feasible for your budget and you can actually afford this.
And if you are interested in our home window tints, then you must get in touch with us today.