Are you tired of the strong glares of the sun entering your house through the windows? Do you feel extremely hot in your room? You can now bid goodbye to these harsh rays by installing Home Window Tint from West Broward Tint. Being in the business for more than 20 years, we have become quite a specialist in tinting all sorts of windows. We have earned a good reputation in the regions of Coral Springs, Fort Lauderdale, Pembroke Pines, Pompano Beach, Sunrise FL, and Weston due to our meticulous attention to details and dedication to customer satisfaction.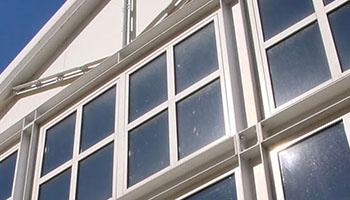 How does a window film protect your home, you ask? Take a look.
Sunlight penetrates through your regular glass windows and the temperature rises dramatically inside your home, irrespective of your thermostat setting. Even the best of air conditioners cannot bring down the temperature quickly. Window tinting helps in reducing the energy, cost as it blocks almost 80% of this solar heat, thus maintaining a more balanced temperature and saving money on your utility bill.
Tinting your windows will be a good option if your house is on a busy street or has too many windows. It can save you from the prying eyes of your neighbors, while you can still enjoy the view outside. Hence your privacy is maintained without you having to draw the blinds or curtains which otherwise blocks your view.
The sun's glare can be very distracting while watching television and can hinder your productivity while working on a computer or cooking. Window tinting reflects the heat, as well as the glare of the sun away from you.
Solar and decorative films add a sleek look to the outside of your home by adding an aesthetic appeal to it. Tinted windows can increase the value of your house for those interested in the product.
If you are interested in getting your home windows tinted call us at 754-234-1890 now.