Is your morning sleep disrupted by the peekaboo played by the sun's rays? Or is your furniture getting damaged by the harsh sunlight coming into your rooms through the window? It must be highly inconvenient to live in this condition and moreover, it is also a huge loss if your expensive furniture gets damaged like this. What you should do is invest in a home window tint. We, at West Broward Window Tinting, can be the right choice for you. We are an established and experienced company which has been in this field since 1989. We offer various kinds of high-quality window tints for homes as well as automobiles. We cater to both residential as well as commercial clients and are known for our well-built and durable products along with our customer-oriented approach. This helped us earn a solid reputation among clients. So, if you are based in areas like Coral Springs, Pembroke Pines, Fort Lauderdale, Pompano Beach, Weston, Broward, then you must opt for us.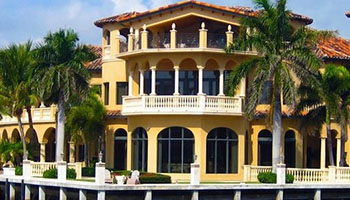 Here, we have put together a few important questions to ask a home window tint company before choosing. Take a look.
Do you offer a lifetime warranty?
Warranty is a great assurance for the products you are buying. This also shows how much faith the company has in its products to claim something like this. So, you must ask if they can provide you with a lifetime warranty on the window tints or not.
Can you provide free quotes for the products?
It is always better if you can get an estimate for the window tints so that you can understand if it is suitable for your budget or not. You must ask for quotes in advance to also be able to compare it with other companies and then make a choice.
So, if you are interested in choosing us, then contact us today.