Do you have an automobile of your own? Then, you must realize how annoying it is when you are traveling and the sunlight falls on your face. Some people like to take a nap while traveling and the sunlight can disrupt their sleep. Moreover, it can be also inconvenient to drive if the harsh rays of the sun fall on the face. That is why you should go for an auto window tinting service. We, at the West Broward Window Tinting, can be the right choice for you. We are one of the most established and reliable companies which have been in this business for more than 25 years now. We can provide you with all kinds of home, automobile, and mobile window tint services. We are known for our custom application and UV protection facilities along with our same-day service and lifetime warranty. So, if you belong to areas such as Fort Lauderdale, Pompano Beach, Weston, Coral Springs, Pembroke Pines, or Sunrise, FL,  then you can opt for us.
 Here, we have put together a few things to check about your auto window tinting service. Take a look.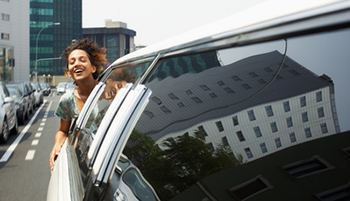 You must first check the quality of the auto window tint that you will be getting. You should make sure that it is made of good quality materials which make it last for a long time. After all, you're going to pay a price for it and it should be durable.
Another thing that you have to keep in mind is the price of the auto window tint. You should make sure that it is suitable for your budget. That is why you must ask for quotes in advance and compare these with each other before making a choice.
So, if you are thinking of choosing us for your auto window tints, contact us today.