Do you have to Come back late from work  and  sleep till in the morning? but are you disturbed by the sunrays falling on you from the windows? Even if you close the windows or draw the curtains, some sunlight will still disturb you. Moreover, the light from the sun contains UV rays which are not good for your furniture or carpet, causing these to wear away easily an faster. You might want to use blinds but you cannot keep them closed all day in your house. You just need to get home window tinting solutions at home. We, at West Broward Tint, can be the right choice for you. We are an established and experienced company which has been in this field for more than. 25 years. We bring you home, mobile, and even auto window tinting solutions. We are known for our smart technology and quality products. So, if you belong to areas such as Coral Springs, Pompano Beach, Pembroke Pines, Fort Lauderdale, Weston, or Sunrise, FL, then opt for us.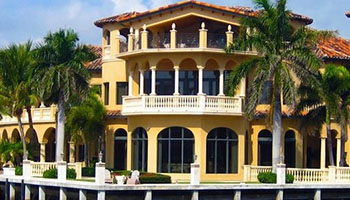 Here, we have put together a few questions to ask a company offering you home window tinting services. Take a look. 
Do you offer same day services?
It is very convenient if you can hire A company for your window tints and get it done on the same day. You must have a busy schedule and even might need these services on an urgent basis. This issue can be addressed by a same day service so you must not forget to ask them this question.
What kind of guarantee do you provide?
Next, you have to know if you are getting any warranty for the home window tints. A warranty means that the seller has complete faith in their products and you will not be cheated. And if there is a problem with your window tints, you can get it replaced or exchanged using this warranty. That is why you must make this inquiry.
And after getting the answers, if you are planning to hire us, then contact us now.