Do you often get disturbed from sleep early in the morning when the rays of the sun fall on your face? Or are your furniture getting ruined because of the powerful sunlight coming directly from the windows? Drawing the curtains or closing the windows to avoid the sun's rays is not possible throughout the day and is not even healthy because it also stops the fresh air from coming inside your homes. The perfect solution for you would be to go for home window tinting services. These tints reduce the impact of the windows and ensures you or your belongings in the room are also not affected. We, at West Broward Tinting, can be the right choice for you. We are an experienced and established company which has more than 25 years in this field. We cater to residential as well as commercial clients for various kinds of tints. Right from mobile window tinting, home window tinting, to even auto window tint, we have all kinds of tinting solutions for you. We are known for our quality products and dedicated services. With our customer-oriented approach and variety of services under the same roof, we have earned a solid reputation in areas like Pompano Beach, Coral Springs, Pembroke Pines, Fort Lauderdale, Weston, and Sunrise FL.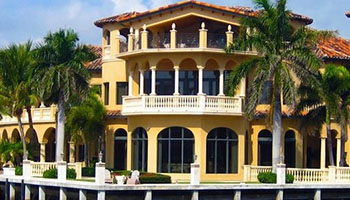 Here, we have put together a few things to check about the company offering you home window tints. Take a look.
Before choosing a company, you should ensure it is reliable. In order to do so, you must go through the company's standing in the market. Check their former customers' feedback, reviews, and even the online ratings to be absolutely sure.
The window tints must be highly advanced, made with quality products that last for a long time. You should check the quality of the tints and make sure it is worth the money you are paying. After all, you are spending your hard-earned money.
So, if you are interested in our products, contact us now.